My BBW Geek Romance (Best Friends Romance): BBW Love Stories
1. Curvy intelligent heroine (makes the bedroom scenes HOT)
2. Hot jock Hero
3. WOWZA super HOT DIRTY talk
4. Requisite amount of well written, sufficiently descriptive SMOKIN' HOT $mut
---
I especially like how well developed Clair is as a character, smart and independent, yet vulnerable.
---
Leslie Hunter made sure that her readers will definitely be able to relate to Clair as a BBW by skillfully describing the quirks and perks of being rotund and pretty and making them enhance the story rather than distract from the main plot. As a result, Clair became someone who I cheered for as she made me invest my emotions on her plight, given how "real" she was presented within the context of the story.
---
Absolutely LOVED this story. I have a new favorite author!
---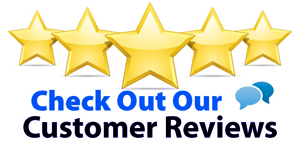 Overview
Genre: Curvy Girl Romance / Best Friend Romance
After Clair's baseball player friend (and persistent crush) Alan keeps striking out at bat, math geek Clair comes up with a formula for near perfect hits.
Now every baseball scout, reporter, and coach wants to know how Alan handles his balls so well. They have no idea it's all thanks to his BBW geek friend Clair, whose equation for the perfect swing turned him from a bench warmer into a no-miss sports hero.
They really don't know that Clair has a crush on Alan. Neither does Alan, until a series of romantic stories starring Clair and Alan gets leaked to the entire school.
Can Clair recover from the embarrassment and why is Alan striking out again?
This 12,300-word BBW best friend romance contains detailed descriptions of sex between a curvy math geek and muscled baseball jock.
It's intended for the enjoyment of adult readers only (especially those who love BBW love stories with a sweetness and romance).