Curves For The Older Rancher (Taboo Curvy Girl Romance): BBW Love Stories
Well written sexy short story. Loved the characters, specially Mark. He is an older cowboy but still very much tempting as it turns out. Our girl Rebecca or little Becky could not think of anything else once he sees him after she has grown up. Mark is a very skilled lover as it turns out and you won't believe how incredibly good the sex scenes are in the story.
---
Loved how it ended, made me laugh. Would recommend to my friends for a quick super steamy read.
---
It had lots and lots of things to like; curvy ladies; hard men, and all the right interactions - without being vulgar - Only thing that could have made it better is more of the same.
---
I was pretty surprised by this book. I liked how he was strong and willing to fight for her. I haven't read all that many books with older men, but it was a nice story. The author put in how his experience made him a better lover, which wasn't anything I'd ever considered before. I also liked that the heroine wasn't just a silly damsel. She was a strong character.
---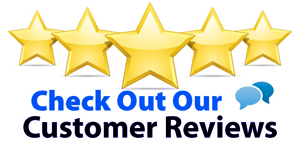 Overview
Genre: Forbidden Taboo BBW Romance / Standalone BBW Western Romance
Ninety days in jail or a summer in the Texan country with the man who helped raise her years ago? The choice for Rebecca was easy.
After seeing his hard and cut cowboy muscles, jail might be easier.
The last time they saw each other was ten years ago. Now she's nineteen, legal, pretty, and filled out with curves in all the right places.
Too bad she's off limits… or is she?
This 13,000 word short curvy woman romance contains scenes of sex with an older Texan cowboy. It's intended for adult readers.
Author Note: This is a short standalone BBW HEA with no cliffhanger.