Curves For Her Ebony Cowboy (Curvy Girl Romance): BBW Love Stories
"This story is a real quick read. If you like to mix it interracial then this book is for you. If you like black men but never indulge then this guilty pleasure is for you. If you are looking for a rough neck or a thug then this book is not for you."
"Darius is a real southern gentlemen with cowboy appeal, giddee up and ride'em cowboy."
---
"I liked the ending. The writing descriptive. I would read more from this author."
---
"I love this author and I definitely loved this book... I love the detailed sex scene and how they have sex is his alibi for crime he did not commit.... definitely hot in the sheets... cant wait for the next book."
---
"It was hot very panty dropping way. It has detailed sex scene he doesn't leave her wanting."
---
"Hawt sexy and raw. If raw situations and language offend, don't...but if looking for a sexy short it's cool."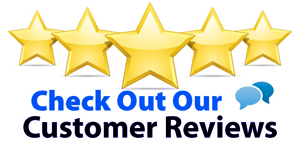 ---
Overview
Genre: Full Figured Cowboy Romance
Set in the Deep South during the Eighties, Tammy's got the hots for her dark and smiling co-worker.
Who can blame her? Darius is tall and fit with muscles only farm work can give.
Interracial friendship is 'bad enough' to the townfolk but fear of racists keeps their love hidden – and from each other.
After a few drinks in a 'honkytonk' and a passing comment about a cute guy in a music video, they'll have to decide if they can trust each other with their feelings.
This 10,500+ word cowboy romance contains detailed descriptions of love making, including oral with an hot Southern cowboy. It is intended for the enjoyment of adult readers only (especially those who love cowboy love stories with a touch of romance).